VA Services
I choose to work only with clients who I absolutely love-who they are and what they're putting out into the world. I am excited and passionate about what I do, and I assist clients who feel the same about their work. As their Virtual Assistant, I am a friend, an extension of their company, a cheerleader and a partner for their success.
I put my heart into each project, no matter how large or small. I succeed when my clients succeed. List of services (not a limited list):
Personal Assisting Services
Correspondence: email, USPS mail, make/return calls, send/receive faxes, schedule appointments, send letters, checking voicemail messages, etc.
Research: Internet, marketing, traditional
Calendar management: schedule appointments, meeting coordination, events, etc. Work with vendors: Set up accounts, establish a relationship with them for the client.
Organization: Create efficient office systems to create more space and time for more important things.
Travel arrangements
Problem solving
Invoicing
Buying gifts/cards for associates, friends, or family members
Project Management
Project Coordination
Newsletters
"Jessica Riesenbeck changed my life. I've had several assistants, most of whom were pretty good, and I've had a couple that showed me just how badly an inept assistant can mess things up. But since the moment I hired Jessica, she has kindly and calmly untangled my schedule, improved my personal and professional life, and made me look as good as I possibly can. She's an absolute jewel, and anyone who hires her is lucky."
Martha Beck
"Jessica Riesenbeck is an exceptional virtual assistant. Hiring her has been one of the best things I've done for my business; not to mention my own sense of sanity and need for balance. When I hired her to assist me the process was smooth and easy. Jessica is wonderfully warm and down to earth. She is also extremely hard working and incredibly attentive to detail. It is wonderful to know I have someone I can trust who cares about my business and how things get done as much as I do. I feel deeply grateful to have her generous spirit, tenacious work ethic, and professional skills as an everyday part of my life."
Koelle Simpson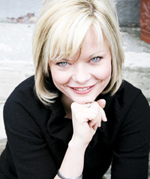 "Jessica is smart, hard working and can easily make sense of my crazy and hectic business obligations. I'm able to delegate projects to her with confidence that she will not only get it done, but she'll do it with integrity. Just call her the "details whisperer."
Susan Hyatt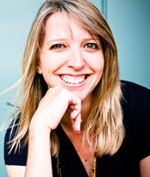 "Jessica flat out gets stuff done. You know, that stuff on your to do list that you say to yourself, "This will only take 3 minutes to do!" optimistically each day. And then it sits there. And weighs on your soul. Sigh... What I found is that when I give those 3-minute tasks to Jess, it opens up hours in my day. I don't know how that math works, but it does. And when I give those to-dos to Jess, I know once and for all that I can cross them off my list. Jessica is honest, forthright, trustworthy, effective and most importantly, she is kind, smart and funny. You'll hire her because you need her, you'll keep working with her because she's awesome."
Bridgette Boudreau

"I've been working with Jessica / JCR Virtual Services since 2004 and after initially being highly skeptical that I could truly 'lean' on an assistant who lived several states away, whom I have never met in person, I am now completely addicted.
Jessica is warm, thorough, caring, efficient, effective and an all-around delight to work with. I trust her judgment and her business instincts and am continually impressed with how much Jessica accomplishes on a given work day.
She is pro-active when it comes to thinking of the next logical step in an assignment, always looking for ways to save me time and energy-- and I truly appreciate her efforts.
She loves what she does and it shows. I'm a small business and whenever I have to go on vacation or take a few days to myself, it's Jessica I can trust to keep my business on track in my absence.
Jessica is the BEST. I couldn't have made it this far without her.
Prospective clients are welcome to call or email me with any questions about hiring Jessica. I'm happy to help! I can be reached at Amy@NewLeafSpeakers.com"
Amy Morganti, New Leaf Speakers, LLC


"Jessica has changed the way I do business. I outsource administrative, project management and logistical tasks to her and she shines through every time. She not only gets the job done in a timely and efficient manner, she does it with a big smile that I can hear across 300 miles. She is capable, resourceful and flat out wonderful! Now I can focus on running the business instead of letting it run me. Jessica rocks!"
Corrin Arasa, President e2 Marketing